THE FIRST HORROR GAME IN SPAIN
Game type:ESCAPE ROOM.
Duration: 60 minutes (MUR and MAD), 75 minutes (COR and ZGZ).
Players per room: From 2 6 (MUR AND COR), 3 to 6 (ZGZ) and 2 to 5 (MAD).
Combat mode: 6 to 10 people in two rooms (MAD only).
Language: No language is necessary to play.
Age: Not suitable for children under 13 years of age.
Location: Madrid, Zaragoza, Murcia and A Coruña.
Cut off in the middle of the forest, your only refuge is a house with a strange owner.
A weekend excursion to the mountains. What could go wrong? It seems that everything. The car leaves you stranded in the middle of the forest, without coverage and beginning to get dark, you go into the forest in search of help. Finally a house in the distance! Calmer, you accept the invitation of the strange owner of the house to spend the night in his basement, but when you go down… he leaves you trapped in his basement! It doesn't seem like he has very good intentions with you. You have inadvertently immersed yourself in your own horror movie… Will you escape in time?
Trapped in the basement Reviews
My group and I tried the trapped in the basement experience. Original, fun and very well attended by the game masters team. To repeat!.


They have it set up very well. The staff help you with everything.
Advice: from my rookie experience: go with a thousand eyes, observe everything and take nothing for granted.

We went with a group of friends and we had a great time. I thought it was one of the best escape games. Lots of puzzles, high difficulty level and magnificent scenery.

We did the escape from tension and the setting is very good and the game is hilarious. An adequate level of difficulty and a very nice game master.


It had been a long time since I laughed so much and at the same time I was scared everywhere. Highly recommended if you like adrenaline. The brutal setting.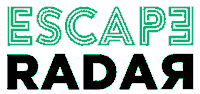 The attention is great and the game excellent!!!! We would repeat a thousand times more!!! Looking forward to going back to the rest of the games. Essential!


We did the basement and we loved it. The "terror" theme adds another touch to the already tense game. Adequate tracks and very pleasant treatment. We will repeat!!
Amazing!!!!!!! Really, it's great great and also the people who run it are super friendly!!!! 100% recommended

We did the basement escape room in competition. It was a lot of fun and we would return to repeat with the other room. I recommend it!


We have already been to several escape rooms, but this has undoubtedly been one of the best, both for the setting and for the genius and plot. Recommendable!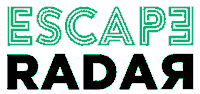 Trapped in the basement was our second escape room. The first scary escape game that appeared in Spain. It is just as you imagine an escape room , with final adrenaline and that screaming point that you always like.
and we assure you that you will have a good time in the room. Do you want to test your endurance in a movie situation?
The story, as we have said, is practically like the beginning of any horror movie. When you think that why they have been so incautious to separate, or the moment in which they relax, trust and go down so calmly to a sinister basement… Come on, we need to characterize ourselves as American teenagers and… Well, you discover that . (If you dare…)
As an interesting point, comment that, being an escape game that normally accepts 2 to 6 people (although it depends on the city) in Madrid you are more fortunate and if you are more than 5 and no more than 10 people, you can divide into two rooms and play exactly the same game. There they have the Trapped room in the basement duplicated, so you can play it without problem if there are more than 5 of you. But it doesn't end there, it has been designed in combat mode! What does this mean? No hitting each other… It means that, not only are you facing the room, but you will also be facing the other team. To give you more adrenaline, the milestones achieved by the other team will appear… hahaha evil, right? It couldn't be any other way as it was our stress game.