haunting escape for groups
Type of game: COMPETITIVE HALL ESCAPE.
Duration: 60 minutes.
Players: From 6 to 36.
Price: From €13/person.
Language: Game Available in Spanish and English.
Age: Minimum 12 years old. From 8 to 11 years old accompanied by adults.
Available in the classroom or at home.
NOTE: Game designed by "JUEGO ENIGMA BARCELONA".
A serial killer and a new victim about to die.
A serial killer has thrown the city into a panic and the police no longer know what to do. The best team of detectives has been recruited to help solve the case.
Each team will be part of a group of investigators who must rack their brains and work as a team to solve the riddles that the murderer has gone leaving. They only have one hour before the criminal commits his next crime, executing his kidnapped victim.
This is a fun and disturbing competitive game that can be configured to have a collaborative ending if desired.
Game available in A Coruña
Reviews about the Keylock city killer
I had never done an escape hall and I didn't really know how it was going to be. We played it at a bachelor party and we really liked it. Very well prepared.


The theme very well resolved. They set it up in my friend's living room as if it were a crime scene. We loved the experience! from 10!

Great experience and fantastic team that runs it! The room, even being a single space, gives a lot of play. I know they do more there. We will be back soon.


The whole family has loved it, we will definitely be back! We divided into three groups of 4 and it was amazing. The brutal game master! He looked like a real cop!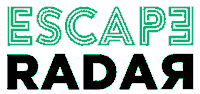 If there are many of you and you do not fit in a room, this option is a success. I have several escape rooms with them, which are brutal, but this does not disappoint.


With this COVID thing we were not very convinced, and especially since we were 7. But it was great, with a mask all the time, in a very large space and with gel for everyone.


This game, designed by the company Juego Enigma from Barcelona, has been present in many of our franchises, but now you will only find it in A Coruña. It is a game designed for large groups, but we have made some modifications and now it can also be played by groups of 6 people divided into two groups of 3 people.
It is a transportable game that we can take wherever suits you best. In our facilities, we have a space where you can play it, but it is totally transportable. As a point, comment that escape halls adapt to different spaces and needs, so they do not have the same dynamics as in an escape room where you go from one room to another. Whether transported or done on the premises, this activity is carried out in a single room.
In the room where we carry out this activity in our facilities, it is themed, which makes the immersion greater. In addition, together with the interpretation of the Game Master and the game itself, We guarantee fun,the competition point makes it even more entertaining!
It is an ideal game for companies, large groups that do not want to be divided into the rest of the rooms, schools and universities. It can be done in English as academic reinforcement.