The most innovative Team Building for companies
What does your team need?
Some companies that have trusted us: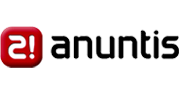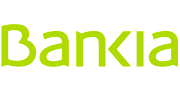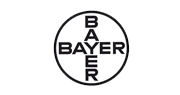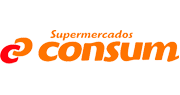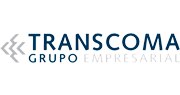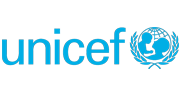 The best tools for your team
The escape rooms are perfect games to play with colleagues, especially to strengthen ties between coworkers, since it is a cooperative game in where teamwork and communication are essential. We adapt to any number of participants, since we have several game formats.
We advocate the motto: "Those who enter must leave together" Which contributes the value of group union. Without everyone's cooperation and participation, you will not be able to escape from the room. Sharing ideas, listening and feeling heard will unify the players and help them in their working relationship. Experiences outside of work help generate complicity.
The escape game is controlled at all times by Clue Hunter staff, allowing to identify the leadership role of each team. It is also an ideal experience for recruitment, since the coach can observe the game together with the Game Master and identify the perfect profile for the position you are applying for.
Managing to escape from the room generates a state of euphoria and a feeling of overcoming and victory that is also shared with the rest of the team. In case of not being able to overcome the challenge, the players learn to see their mistakes clearly. We find the feeling of satisfaction in both cases, whether we win or lose, we have tried together and that makes us grow as a team.
Real opinions of companies
Great experience! We were 7 and we had a great time! Highly recommended to do with company colleagues. We left delighted and wanting more.

We all had a great time. We were having a company dinner and first we booked 3 escape rooms. The decoration is very cool, one of the most beautiful I've ever done.

All the colleagues organized the company dinner, and we decided to do something different, we booked here and we had a great time, I recommend it to everyone.


We wanted to organize an event between colleagues and we made 2 of the games they have. We had a great time!
We want more rooms!


We were 10 people from the company and we had a great time. The games are very elaborate, the 60 minutes fly by. We will be back to Clue Hunter for sure.


We went to do company team building and we had a great time. We divided into 2 groups and then to enjoy. It was super fun, it has to be repeated.
We went after the company Christmas celebration lunch. It consisted of teamwork outside our work environment. Highly recommended.


I organized it for the company Christmas dinner. We all left delighted and satisfied. We are already looking for an excuse to return!

For companies, a different and highly entertaining way to encourage teamwork and communication. 100% recommended.
I would recommend Clue Hunter to companies that want to improve communication and skills like logic, teamwork, and leadership.

It is ideal for companies: it is a quick and cheap way for a boss to know how organized his team is and the roles that each component has.


We went with the company to play the 25! Very fun and well organized by teams competing. We had a great time in the big room they have. IT HAS BEEN VERY TOP!

Leaders in activities for companies
Since the beginning of our company we have been specializing in holding company events. We have carried out bespoke escape games, outdoor games, personnel selection, identification of worker roles and skills… Nothing scares us at this point!
Work together with professionals in the team building sector, such as the great professionals of Desarrollo+Talento or the renowned Juan Luis Garrigós and his team, working together with large recruiters, with businessmen concerned about their business environment, has given us the ability to focus on the needs that arise customers, who seek solutions by doing this type of activity. In this way we are effective in the objectives that are set for us.
The good thing about escape rooms is that being a leisure activity, it has the ability to remove our way of acting before the problems that arise, which is of great value in the event that the skills of each one are being assessed and their points to be highlighted. After an activity such as the escape games, the coachs and even ourselves, will be able to give evaluations to the group that help to focus the training session in which they were participating.
The team leaves with a good taste in their mouths, they have had a good time and have received a series of indications from the professionals that will mark them more effectively. It is not true that the letter with blood enters, in the face of a good experience we generate more lasting memories that we can internalize and use in our day to day.
The teams that participate in the escape rooms or in the escape halls will have enjoyed a leisure activity with their co-workers and will have achieved:
Strengthen ties even between different departments
Increase their communication skills
Detect new ways of providing solutions to the problems they face
li>
Create a good emotional and work state
Create new synergies
Detect company values
Conflict resolution
Personal and business growth
Escape rooms are here to stay and the good thing about them is that they cover some of the most important needs that we have in companies : get moments of leisure and have a good continuous training.