Are you looking for a
different activity
in Zaragoza and don't know where to go? We propose something completely different from what you know so far. The
escape rooms
have been in Spain for a relatively short time, but we have been making you immerse yourself in our experiences since 2015, in which you will have to test your nerves and your intelligence to solve the mysteries that our escape games contain. We currently have 6 escape games with
totally different stories
, with a decoration faithful to each theme and different difficulties to put you at ease. Test. If you feel like
having a good time
in the company of friends, family or with your company colleagues, don't hesitate!
Clue Hunter offers you the most ORIGINAL and FUN experience!

DOG FRIENDLY ESTABLISHMENT

THE ONLY 100% ACCESSIBLE ESCAPE ROOM IN ZARAGOZA
Book your escape room in Zaragoza
Reviews Clue Hunter Zaragoza
Highly recommended
Once again Clue Hunter does not disappoint. Safety and fun guaranteed. Reference room in Zaragoza. We will return for sure.

Experience 10!!
Top. One of the best escape rooms in Zaragoza. Super well set and original (not only reduced to padlocks). 100% recommended
An unforgettable experience, it is a fun room with a very good atmosphere. For me it is one of the best rooms in Zaragoza. Hoping they open more rooms.

Magnificent morning. Our sensational game master both in personal and professional treatment. Looking forward to coming back to overcome new tests.


We were a group of 4 friends who were quite fond of this and we couldn't like it more. Incredible setting, cared for down to the last detail. We will be back soon!

I've been to two games there and the truth is that the word professionalism and fun go hand in hand in Clue Hunter. Highly recommended, one of the best in Zaragoza!!
A perfect activity to get the best out of you and your friends!!! We had a great time, we will definitely be back!!! Very close people and very aware of everyone!!

It has been a lot of fun and it is super well set. They are magnificent and many laughs and the occasional scare have fallen. 100% recommendable!

I asked them to "ally" with me for my wife's proposal. They were very cooperative and it turned out great. We have a great memory.

It's great, great attention as well as guaranteed entertainment. Great experience, 100% recommended for adventurers and mystery fans.

I wasn't very clear about going, but the truth is that it has blown me away. The impressive room and the security measures in order of the situation. Looking forward to return!

It has been a great experience, we had never tried it before and it has surprised us in all aspects. The treatment has been great. We will repeat for sure!

I loved the online game of Looking for Firulais. By the way: "It almost took her at the beginning, a banner in the middle and dawn already at the very end."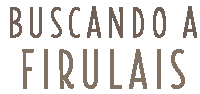 Are you more than 6 people?
We have special activities in our facilities for large groups, if you prefer we can also move to your own company or venue.
Encourage teamwork through our games