Looking for something to do in Valencia today? Clue Hunter offers you the trendiest leisure activity nowadays: the best escape rooms in Valencia. We have thoroughly themed escape games, available for 2 to 24 people.
Escape games or escape rooms have become more and more popular and it is for a reason. Come and experience more than an hour of sheer investigation, adrenaline and fun. We guarantee you will not remain indifferent!
Clue Hunter provides you with more than an hour of unforgettable entertainment. An amazing activity that you can't miss in Valencia. Escape rooms are perfect for friends and family, but they are also great for businesses, and even for tourists looking for something different to do in Valencia. Don't think about it any longer and book your escape game. We have different themes, levels and room capacities available, so it's very easy to select the escape room that best suits your team. Come and LIVE THE EXPERIENCE OF ESCAPING IN ITS PUREST FORM!

 ESTABLISHMENT DOG FRIENDLY
Book your Escape Room in Valencia
[erdirector type=booking game=69,70,68,201,157 calendar=0 textstyle=Dark calendarstyle=Dark lang=en token=C3IRzlVVvzg5GX37][/erdirector]
Opinions Clue Hunter Valencia
Perfectly disinfected facilities. With the covid we had our doubts but we have felt 100% safe, we will repeat without hesitation!


We have spent a very fun morning with the family. The children loved it and want to come with their school friends. A 200% recommended experience

We have carried out the game in the large room throughout the company. It has been a great way to strengthen ties and encourage teamwork.


We have done 2 escape rooms and we have loved them both. In addition, they are great to deal with. We will do the ones we are missing again, without a doubt. Thanks guys!

We loved it, it was our first time and as soon as we finished we knew that we would return to try the rest of the rooms. Brutal decoration and unbeatable treatment.


One of the best games I've ever played. Tension to the end!! Very interesting and entertaining riddles. The game master of 10. There is no doubt that we will repeat.


Best escape room of all the ones I've been to in Valencia without a doubt, today was my third room in this company and I can only say that you always leave wanting more!!!

One of the funniest escapes in Valencia. Its rooms are well set and both the stories and the puzzles are very fun. Congratulations!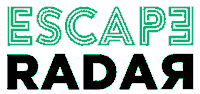 A group of friends have gone and we have had a fantastic time. A great experience.
At all times you feel inside a movie. Dealing with wonderful staff!
I have done several escape rooms in Valencia and this place will always be my favorite. The guys are super friendly and nice, and that is appreciated. Looking forward to return!

One of the best escape rooms in Valencia
The spectacular and professional treatment. The game was a lot of fun and we had a great time. I will repeat for sure :).

Spectacular family afternoon!
I went with my brothers to celebrate a birthday... and it was a success! 100% recommended, the best I've done so far.

I loved the online game of Looking for Firulais. By the way: "Do you know of any vowel that if you turn it over, it immediately becomes a consonant?"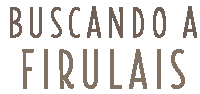 Are you more than 12 people?
We have special activities in our facilities for large groups, if you prefer we can also move to your own company or venue.
Encourage teamwork through our escape rooms in Valencia