Slide
HOW DO YOU WANT TO ESCAPE FROM THE ROUTINE?
Don't be gray and look for something different!
Slide
PIONEERS IN ESCAPE ROOM SINCE 2013
+400,000 people have enjoyed our games.
+1,000 companies have been formed having fun.
+2,500 5-star reviews on Tripadvisor.
+40 escape games created throughout Spain.
Escape rooms or escape rooms are an experience unlike anything you know, an ideal activity to spend a fun and unforgettable time with friends, family or even with your company. You will enter a themed room where you will have maximum time to discover and solve different enigmas, skill tests and puzzles with the ultimate goal of leaving the room or perhaps saving the world. Our escape games are unique and different from each other, it will make you feel like the protagonists of a movie. Come spend more than an hour of pure adrenaline and fun!
Our rooms
Clue Hunter Spain
Do you want to have your own escape room?
The most played Escape Rooms
Are you more than 12 people?
We have special activities in our facilities for large groups, if you prefer we can also move to your own company or venue.
Very fun and original tests, you don't stop and at all times you are doing things. The great game master, very involved in the role. Awesome!


Magical, fun and with an unusual puzzle system. We liked a lot. The Game Master is very nice and kind. We will return for sure.

I'm lovin 'it. As a family we have gone twice and once with friends and we have always had a great time. The staff are very friendly and help as needed.


Brilliant!!! I started with them and it's spectacular!!! The game masters help you at all times and get you into the game to break the ice! Wonderful place!!


A very fun afternoon and to repeat !! Totally recommended. We've had a great hour. The people who run it are very nice and helping us with everything.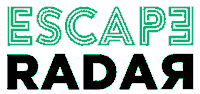 Dynamic and fun escape room. Interesting theme. Ideal for friends or companies. Looking forward to opening another one! Game master of 10 and the setting of 11.


We went to celebrate my birthday and we had a great time. We split into two rooms and laughed a lot. We will be back for sure!


Thank you for the fantastic escapism experience we enjoyed. You have made us raise the adrenaline and we have had a scary time. We threaten to come back!!


Encourage teamwork through our games